Welcome to the world of OEM/ODM Lip Care, a realm where beauty meets customization and personalization. At our company, based in the heart of innovation in Yiwu, Zhejiang, we proudly present a diverse array of OEM/ODM Lip Care products. Our offerings are crafted to redefine the way you perceive and care for your lips, all while reflecting your unique identity.
Chapter 1: Exploring the Essence of OEM/ODM Lip Care
Defining OEM/ODM Lip Care
OEM/ODM Lip Care, an intriguing concept in the cosmetic world, involves the creation and customization of lip care products by companies like ours. These products can then be personalized to align with a brand's vision, effectively becoming a canvas for self-expression.
Understanding the Creative Process
The journey begins with a deep dive into your brand's vision. We work closely to understand your specific requirements, whether it's the shades you desire or the textures and finishes you have in mind. Our experts meticulously craft the lip care products, ensuring they perfectly align with your brand identity and quality expectations.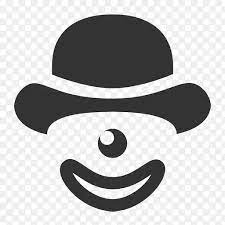 Chapter 2: Tailored Excellence - Your Signature OEM/ODM Lip Care
Crafting Your Unique Lip Care Shade
One of the standout features of OEM/ODM Lip Care is the ability to customize your product's shade. Imagine having lip care products that perfectly match your style and personality. At our company, we offer a vibrant palette of colors, from bold and bright to soft and subtle, allowing you to create your signature hue. Our team of color specialists collaborates with you to achieve the precise shade you envision, ensuring it resonates with your target audience.
Personalization Beyond Color - Packaging and Branding
Beyond color, the customization extends to packaging and branding. You have the opportunity to incorporate your logo, design, and packaging preferences, ensuring that the lip care products not only complement your style but also reflect your brand identity. Our design team partners with you to create packaging that stands out on the shelves, effectively captivating and engaging your customers.
Texture and Finish - A World of Options
OEM/ODM Lip Care isn't limited to color; it encompasses texture and finish as well. Whether you prefer a velvety matte finish for a modern, sleek look, or a glossy finish for a more traditional allure, the options are limitless. Our formulation experts meticulously craft the texture and finish of the lip care products to match your brand's image and your audience's expectations.
Chapter 3: Quality Assurance and Safety
Quality Ingredients for a Quality Product
Our OEM/ODM Lip Care products are crafted using top-notch, high-quality ingredients. We prioritize the use of skin-friendly components to guarantee products that are not only visually stunning but also gentle and safe for your lips. Each ingredient is carefully selected, taking into account safety, efficacy, and overall contribution to the product's quality.
MSDS Certification for Peace of Mind
At our company, safety is paramount. Our OEM/ODM Lip Care products proudly carry the MSDS certification, underscoring our commitment to delivering safe and compliant products. Rest assured that our lip care products not only offer customization but also meet the highest safety standards. This certification provides peace of mind to both brands and consumers, ensuring that the products adhere to essential safety requirements.
Chapter 4: Your Unique Brand with OEM/ODM Lip Care
Make Your Brand Stand Out
OEM/ODM Lip Care goes beyond mere cosmetics; it's a form of self-expression. It empowers you to embrace your uniqueness and shine in a competitive beauty market. With lip care products that align with your brand and style, you make a statement and leave a lasting impression. Our OEM/ODM Lip Care products embody your brand's essence, helping you connect with your audience and create an everlasting bond.
Empowering Brands, Fostering Growth
For both emerging and established cosmetic brands, OEM/ODM Lip Care offers an invaluable opportunity to swiftly enter the market with products that mirror their brand values. It's a pathway to empowerment and growth, enabling brands to focus on their core strengths while offering tailor-made lip care products. By collaborating with our company for OEM/ODM Lip Care, brands can enhance their product line, broaden their reach, and establish themselves as trendsetters in the industry.
In conclusion, OEM/ODM Lip Care provides a unique canvas for brands to express their identity. It encapsulates the essence of personalized beauty, enabling brands to deliver tailor-made products that resonate with their audience. With quality assurance and a commitment to safety, OEM/ODM Lip Care empowers brands to define their style and make a mark in the world of cosmetics.